Book Genre: Children's Books
1.
Glad Voices is a wonderful little Christmas book from the 1800s with Christmas verses and lovely illustrations on each page. It is a Victorian Christmas book for children and adults. Emily or Elizabeth Steele Elliot authored many hymns for the …
2.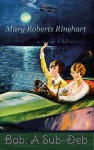 Bab, only twenty months younger than her sister, the official debutante, rebels against her treatment by her family. Set during the pre-World War I era, when women's roles were rapidly changing, Bab determines to assert her independence through this series …
3.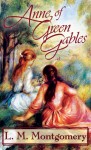 Anne of Green Gables is the classic story and first book in Lucy Maud Montgomery's beloved series about a precocious girl, Anne Shirley. This wonderfully funny story follows young, orphaned Anne as she moves to the small town of Avonlea …